The Knowledge-to-Action (KTA) Framework is widely used for guiding the process of knowledge translation (KT). Through the links provided on this page, you will find information and resources associated with components of the framework.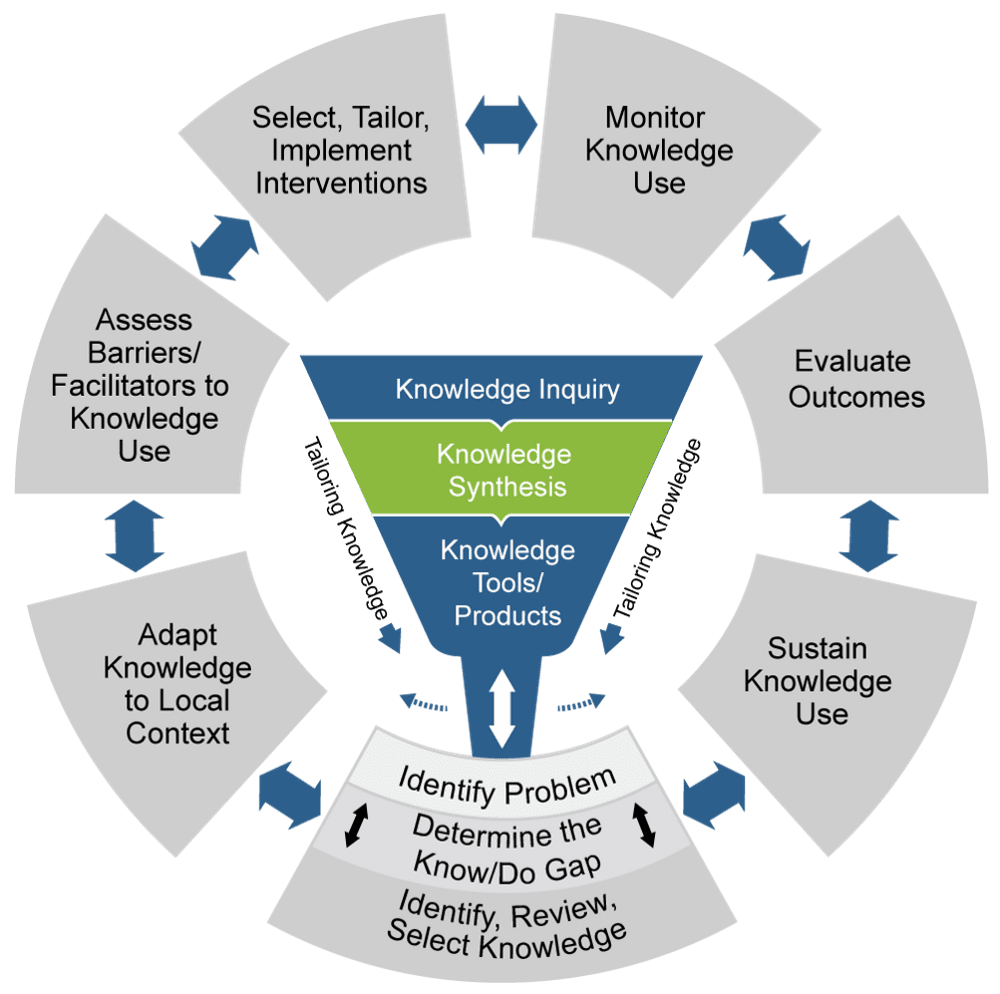 Original Source: Graham ID, Logan J, Harrison MB, Straus SE, Tetroe J, Caswell W, et al. Lost in knowledge translation: time for a map? J Contin Educ Health Prof. 2006;26(1):13-24.
The KTA Framework consists of two components:
(1) Knowledge Creation
Knowledge creation is represented by the funnel in the centre of the image above. It includes the production, synthesis and interpretation of knowledge. As knowledge moves through three stages (inquiry, synthesis, tools/products), it becomes more user-friendly.
Click here to access resources related to knowledge inquiry, synthesis, tools and products.
(2) Action Cycle
The action cycle is represented by the outer circle in the image above. The seven stages of the action cycle consist of activities required for effective implementation of knowledge.
Click here to access resources related to the various stages of the action cycle.
---
Related article: Field B, Booth A, Ilott I, Gerrish K. Using the knowledge to action framework in practice: a citation analysis and systematic review. Implement Sci. 2014;9:172.